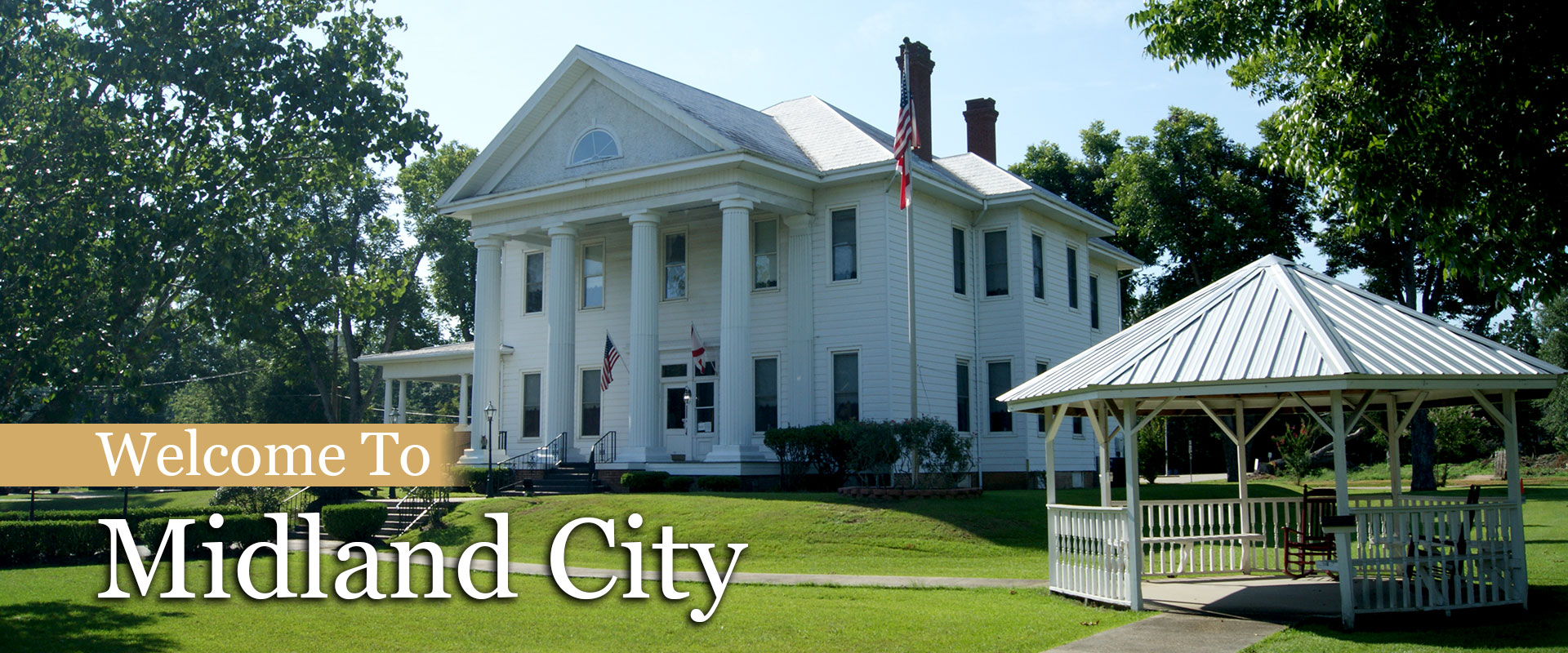 City-of-Midland-City-Home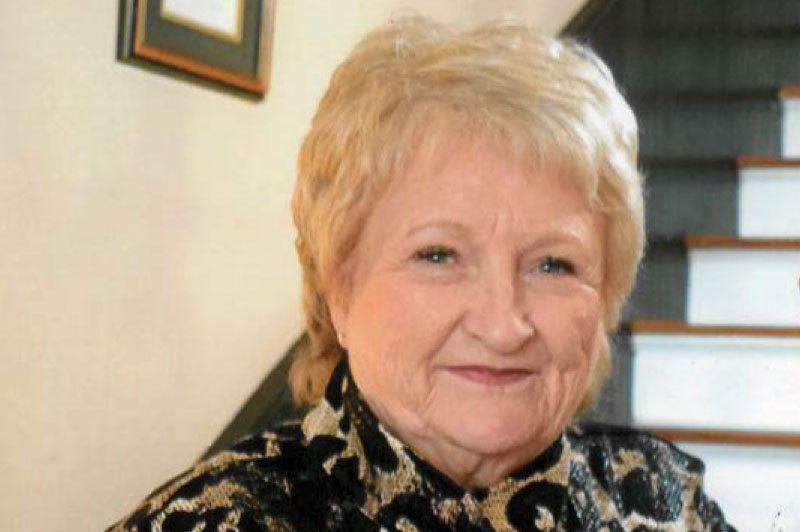 Cynthia C. Gary
Mayor of Midland City, AL
Greetings and Welcome to
The City of Midland City
Welcome to Midland City. On behalf of myself, Cynthia Gary and the entire City Council, we would like to send a friendly welcome to our City, its citizens, visitors and friends.
In 1890 this place called Midland City was a sparsely settled community located adjacent to the newly constructed Alabama Midland Railroad Located approximately half way from the point of origin in Montgomery, Alabama and its most distant destination; Waycross Georgia. Due to Its location, our town began to prosper through the railroad business. We celebrate growth, prosperity and the bright future ahead for the citizens of Midland City. 
The peace and tranquility that made Midland City a good place to live and raise a family in 1890, still exists today. Over the decades there has been monumental change. Change has come about through things that last; family ties, church affiliations, a strong sense of pride in community togetherness. These things still are the mortar which binds this community together. Our community is a great place to live, work, play and raise a family and do business. We also have one of the safest communities in the Wiregrass area. These things alone make Midland City a great place to live. We have a Recreation Park; an elementary school and High School and at this point and time they are getting a face lift. We have a great college nearby called Wallace Community College which has a beautiful tree-lined street, a peaceful and clean sub-division close by also.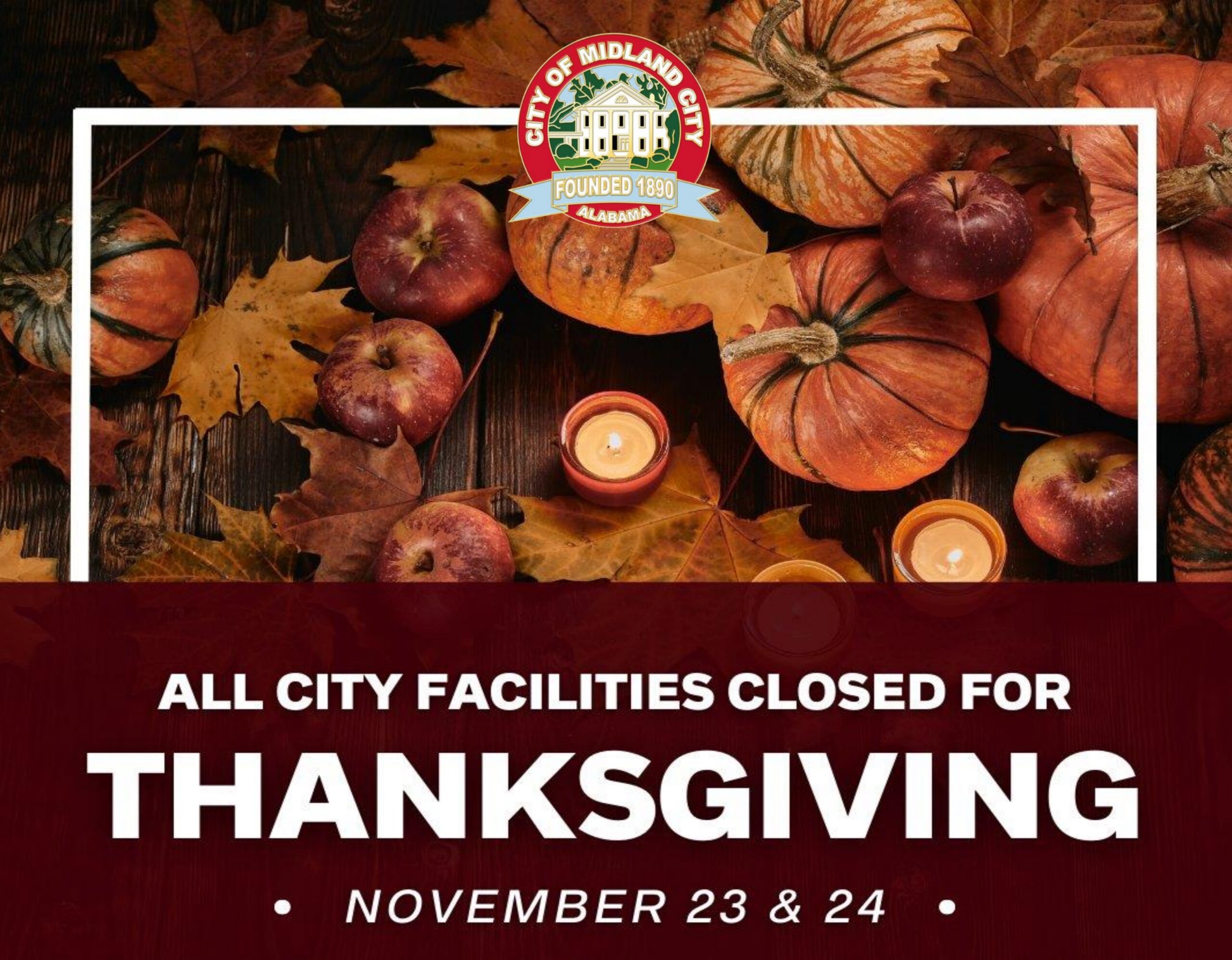 Please call the City Hall before
you
dig on the City's Right-of-Way!
(334) 983-3511
November 21, 2023 Council Meeting Agenda ~ Time and Location Change to 12 noon @ City Hall
Pay Your Water Bill
or Get Your Business License Online
Water Bill Reminders:
~ Per City Ordinance 2009-01 ~
Water bills are due on the 15th of each month.
A late fee of $10 will automatically be charged at the close of business on the 15th of each month.
An admin fee of $25 will automatically be charged at the close of business on the 20th of each month,
even if service hasn't been disconnected.
Water service will be turned off on the 21st of each month for non payment.
Water service needing to be cut on after 5pm, or on the weekends, or holidays, will incur an additional $50 fee.
Pay Your Water Bill Online
City of Midland City Water has partnered with Nexbillpay to extend an additional payment option for customers interested in using their check, debit, or credit cards. Nexbillpay is a trusted third-party automated payment service that allows you to pay online.
New "PAY BY PHONE" 1-888-401-3294

Apply for Business License
It is now easy and simple to get your business license for the City of Midland City.  You can apply for your business license or renew your license by going to https://rds.bizlicenseonline.com
or click the button below.
Call to apply @ 1-800-556-7274, press 1 – press 6 – press 1

A Beautiful Place To Live