Midland City Employment Opportunities:
The City of Midland City is always accepting applications.
All employment opportunities will be posted below as they become available.
It is the policy of the City of Midland City, AL to offer employment opportunities to all qualified employees and applicants, regardless of race, age, sex, color, religion, national origin, or disability. There will be no discrimination in violation of the provisions of the Age Discrimination in Employment Act (ADEA) of 1967; Title I of the American with Disabilities Act Amendments Act (ADAAA) of 2008; Title VII of the Civil Rights Act of 1964, as amended; or the Equal Pay Act (EPA) of 1963.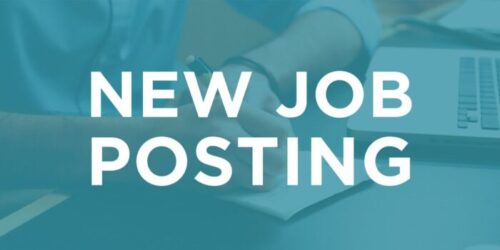 Applications are being accepted at this time for the position of CERTIFIED POLICE OFFICER
CLOSING TIME AND DATE FOR APPLICATIONS WILL BE UNTIL FILLED.
JOB FUNCTIONS:
Protects citizens by preventing crime, enforcing laws, apprehending suspects, and monitoring traffic.
Prevents crime by explaining and enforcing applicable federal, state, and local laws and ordinances; teaching preventive, protective, and defensive tactics; mediating disputes; patrolling assigned area; responding to notices of disturbances; conducting searches; observing suspicious activities; and detaining suspects.
Apprehends suspects by responding to complaints and calls for help, observing violations, and making arrests.
Conducts criminal investigations by gathering evidence, interviewing victims and witnesses, and interrogating suspects.
Documents observations and actions by radioing information and completing reports.
Reports observations and actions by testifying in court.
Fulfills court orders by serving warrants and commitments.
Maintains safe traffic conditions by monitoring and directing traffic, enforcing laws and ordinances, investigating accidents, providing escort, and reporting unsafe streets and facilities.
Minimizes personal injury by rescuing and reviving victims and radioing for medical assistance.
Maintains operations by following department policies and procedures and recommending changes.
Ensures operation of equipment by practicing responsible use, completing preventive maintenance requirements, following manufacturer's instructions, troubleshooting malfunctions, notifying supervisor of needed repairs, and evaluating new equipment and techniques.
Maintains professional and technical knowledge by studying applicable federal, state, and local laws and ordinances; attending educational workshops; reviewing professional publications; practicing skills; and participating in professional societies.
Contributes to team effort by accomplishing related results as needed.
Employees are required to submit to Drug and Alcohol testing in accordance with the City of Midland City policy which includes pre-employment and random tests for the duration of employment in all positions.